When we purchased our house, it came with a treehouse structure that was quickly found unstable and rotten, once demolished we needed to come up with something to replace it with.
We had visited many play parks and children's attractions and knew that we wanted to build a treehouse that was unique, quirky looking but also practical. This special place in the garden would enable the children to play in the dry but have many of the things that they enjoyed. The look of the house was selected as "Hobbledown" meets "Bewilderwood".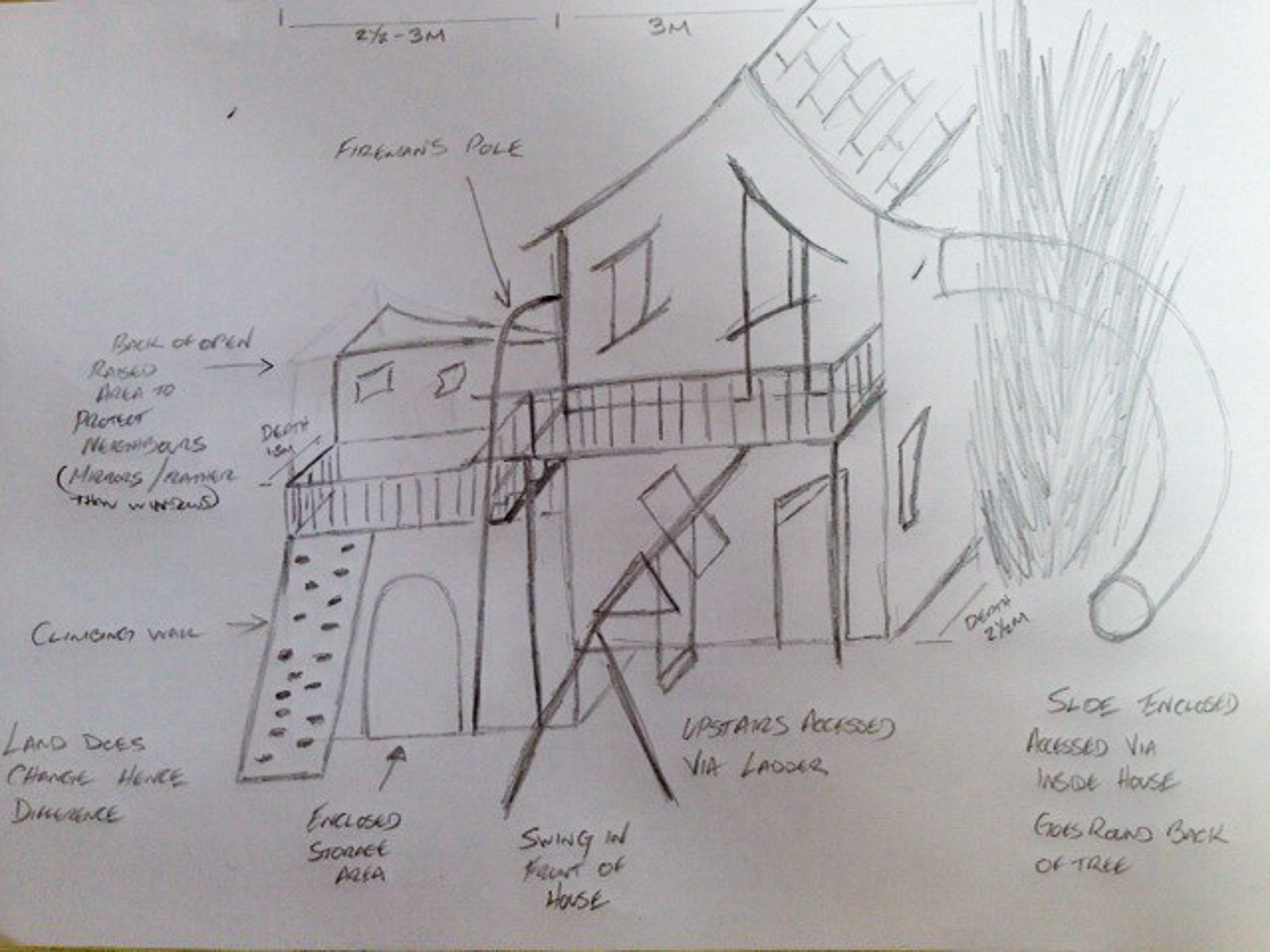 Once a brief design was drawn, we approached Ivy Timber Structures, as Dan had worked on another project for us, as we required a company that would be able to understand our concept, be able to build it, whilst handling our son desire to be involved in its construction.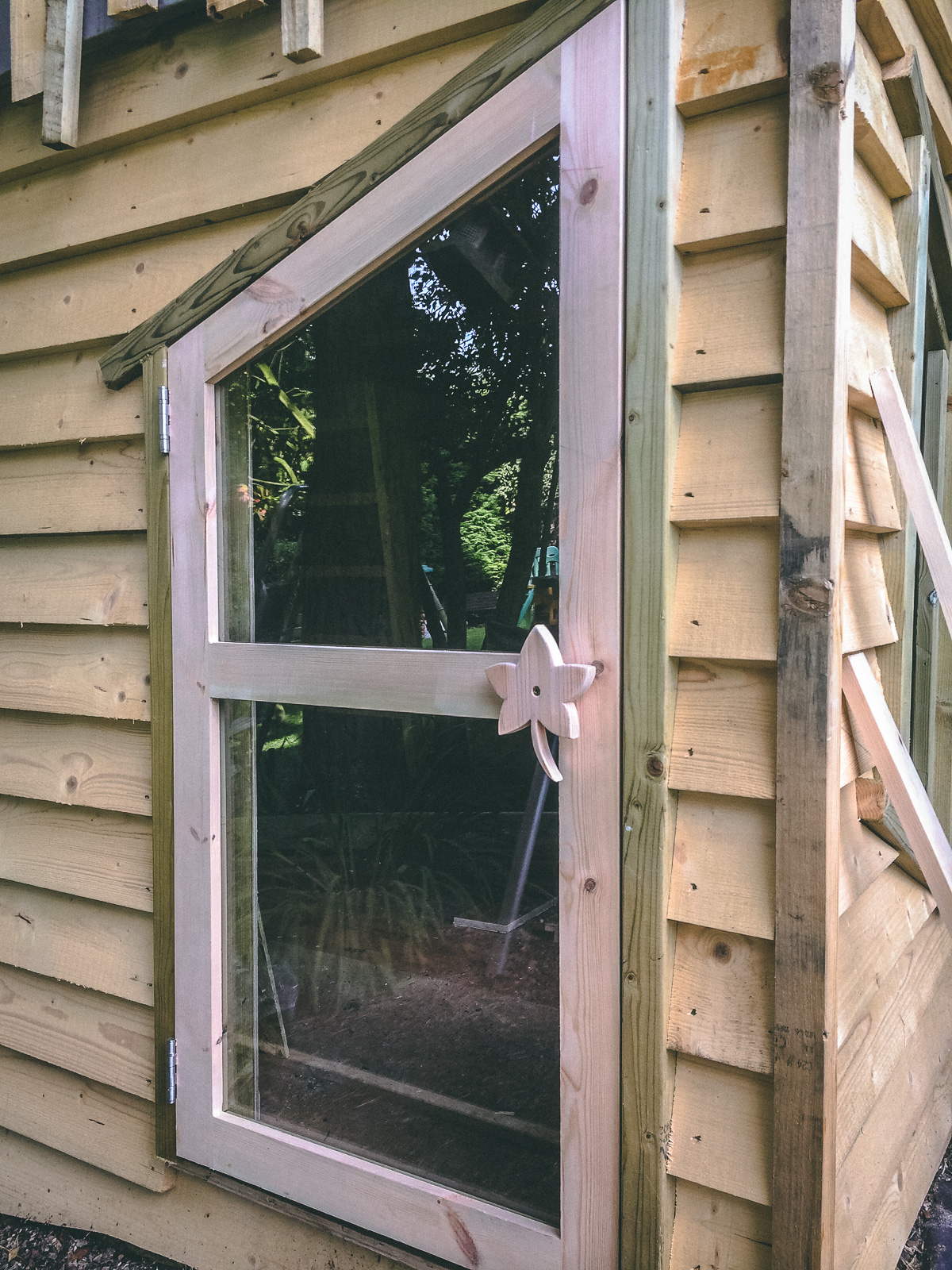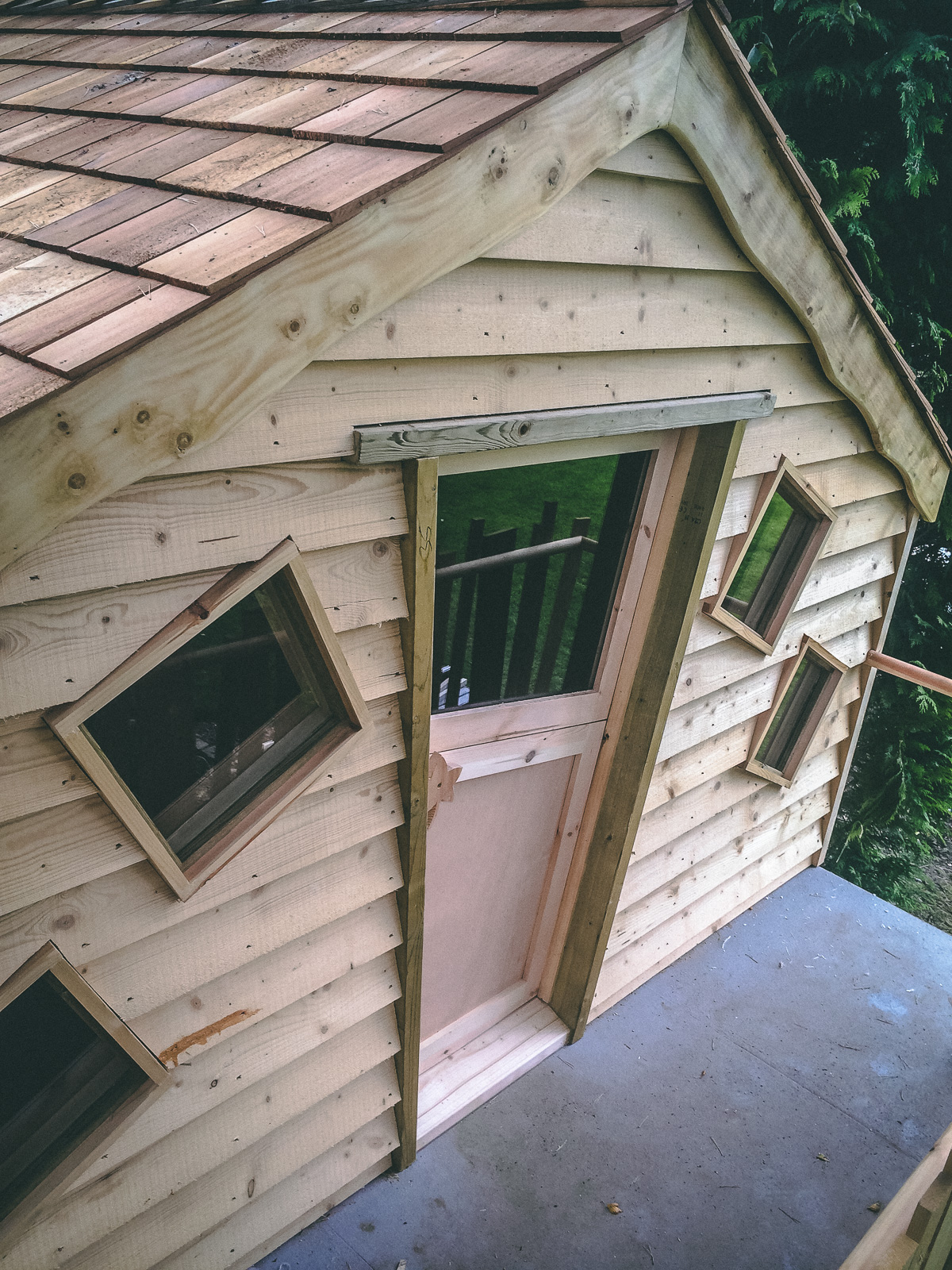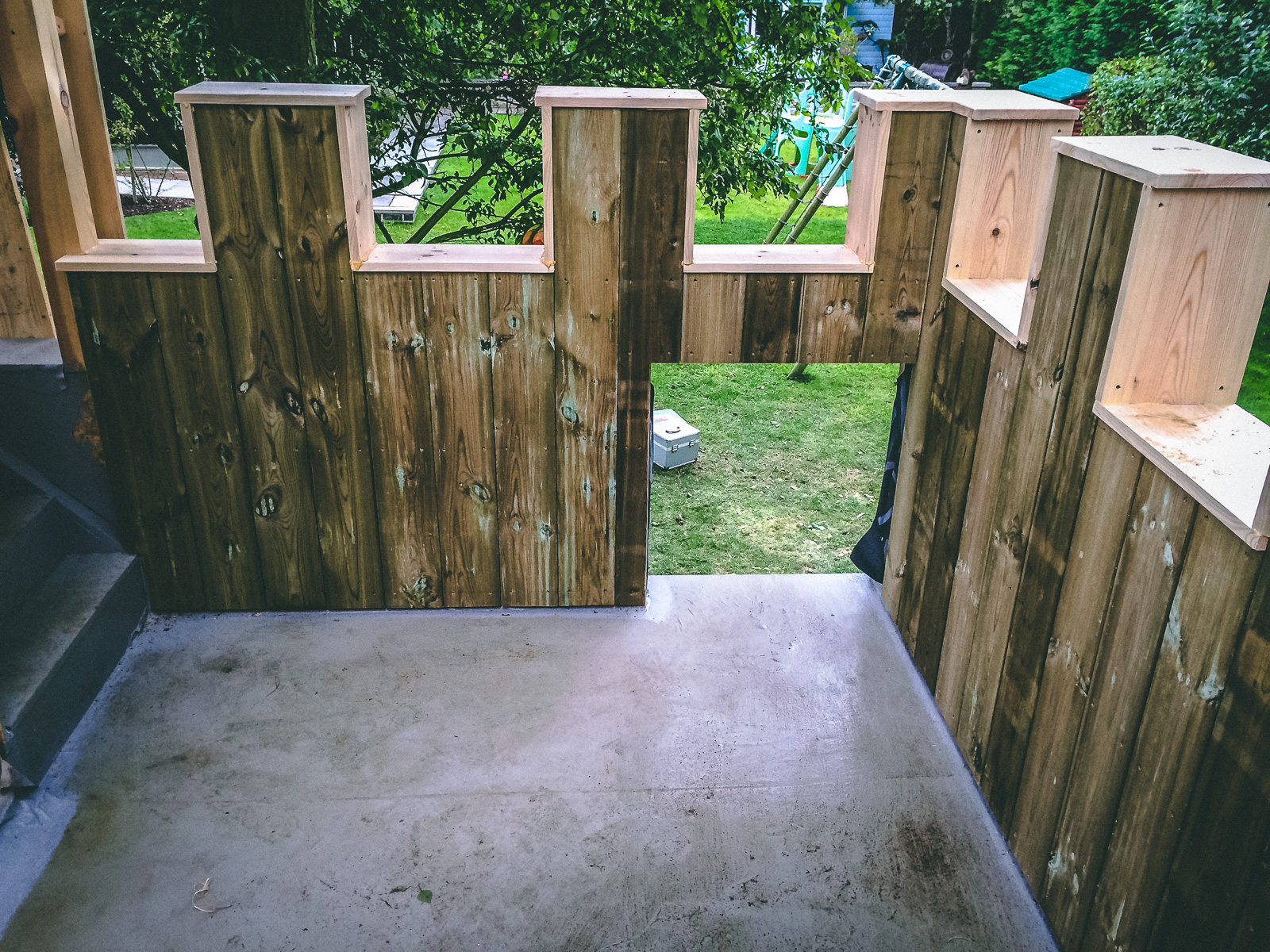 Stuart and Dan expertly created a lasting two storey structure that combined many of the aspects required, the funky windows and doors has pleased everyone's view of the house and the inside space from which the tunnel window slide commences has seen many imaginative themes played out by all the children who have visited. The covered slide was a must due to the good old English weather and the foliage that grows nearby and we know that the fitters enjoyed rolling around before it was installed!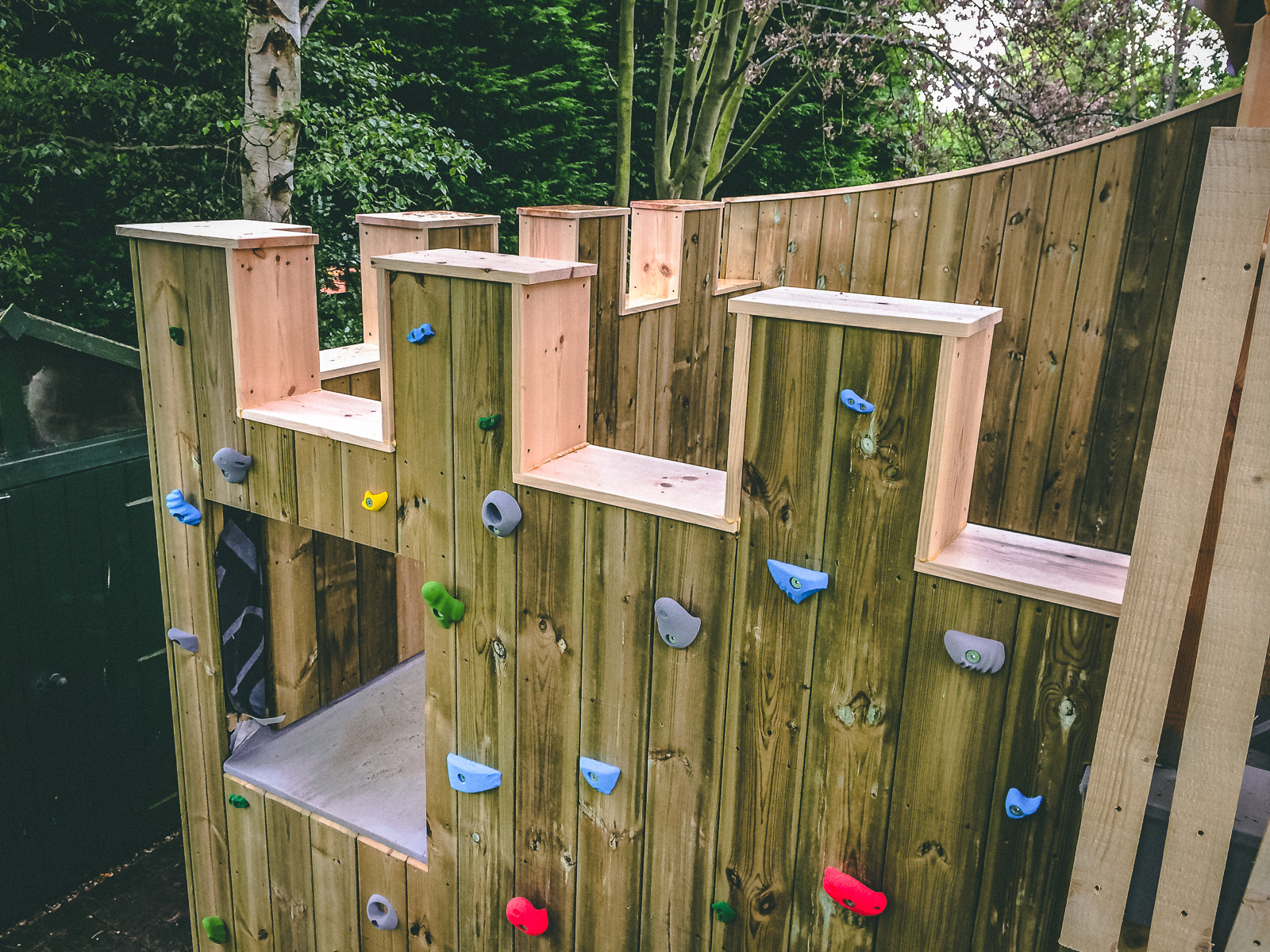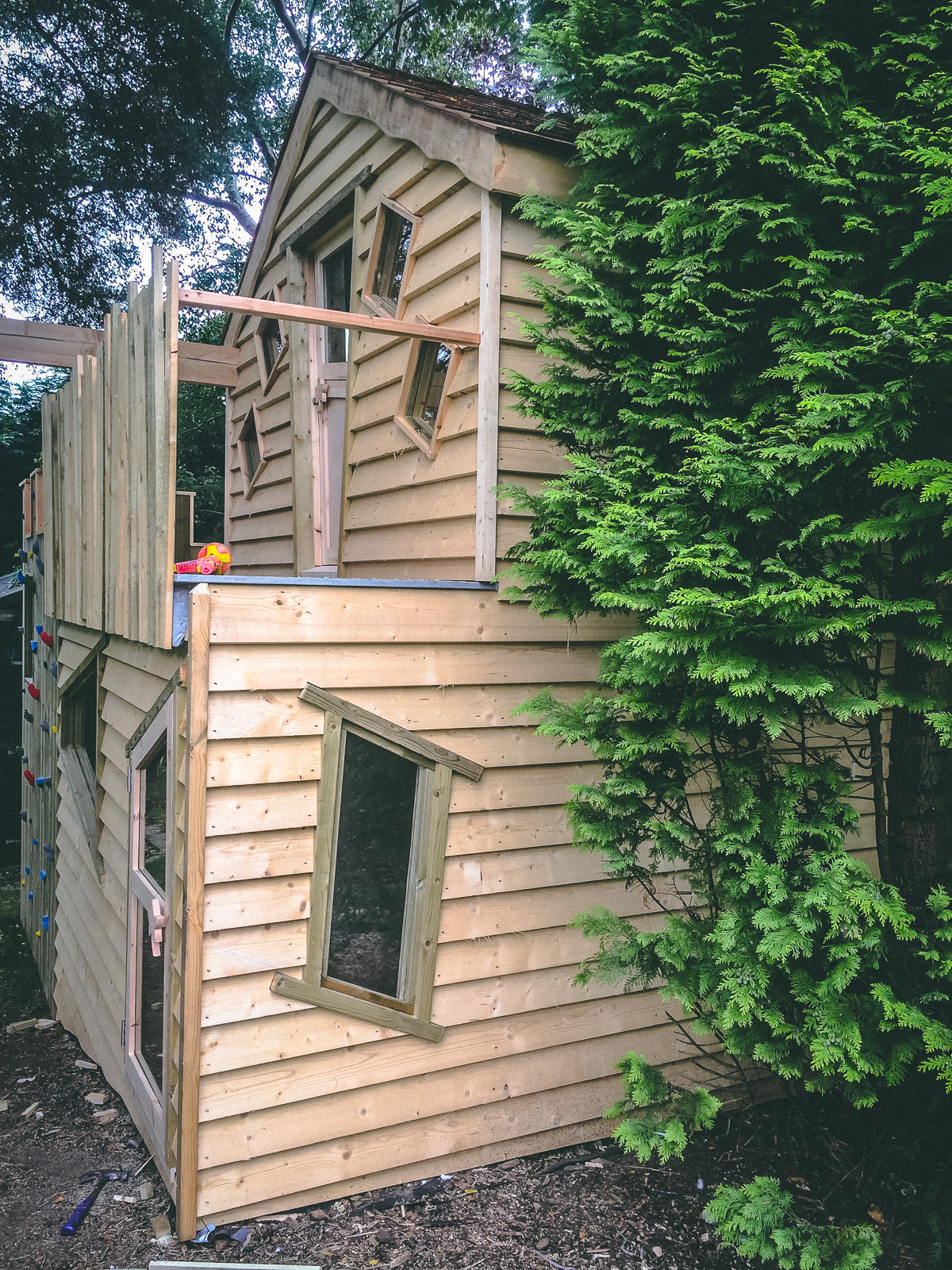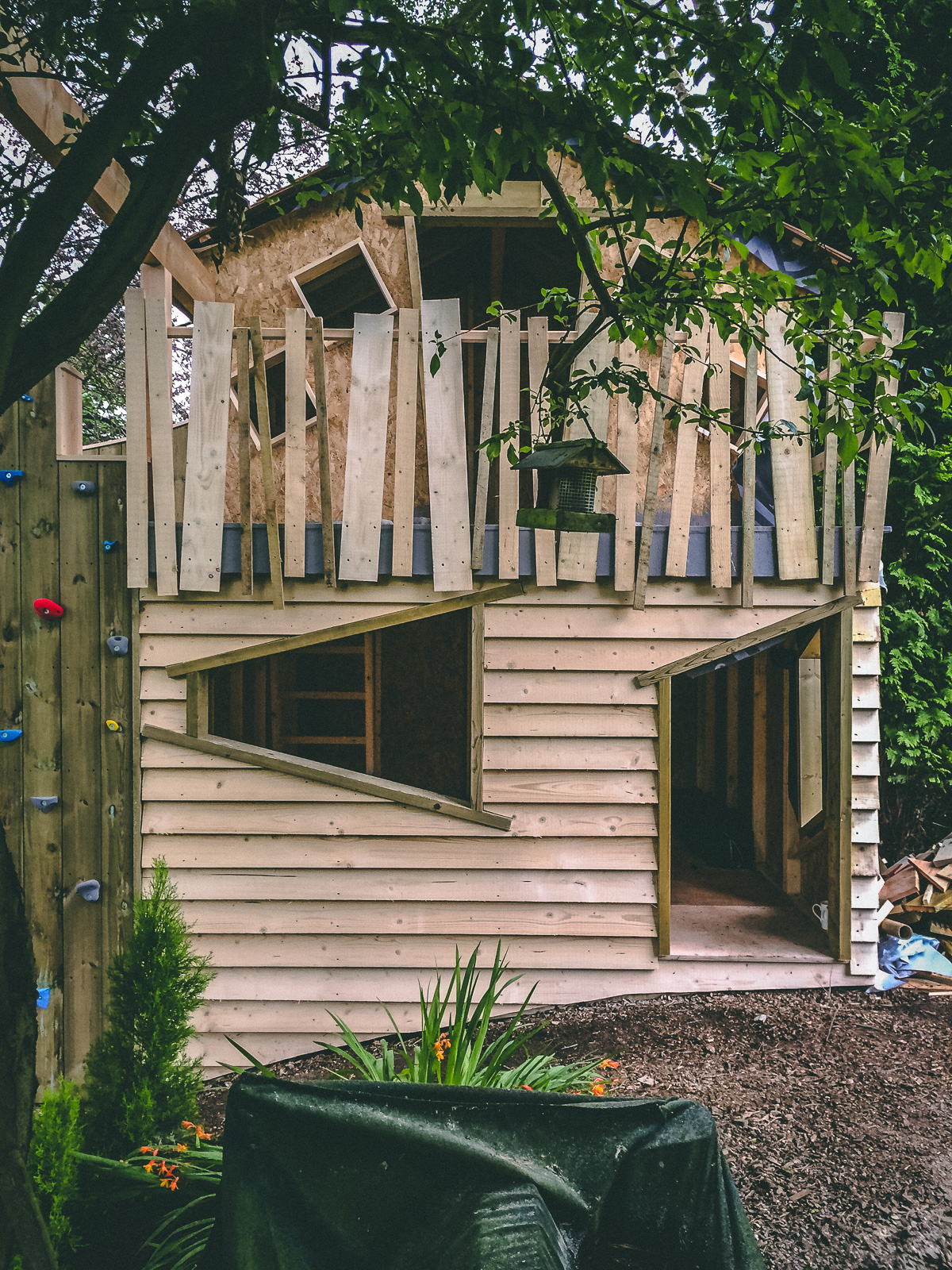 To continue the uniqueness the design had a climbing wall, as all children like to climb, a pendulum swing – which is just so fun as it's like being elsewhere, castle turrets and outside space to hide from the enemy, with an escape fireman's pole for that all important fast descent, and as with the whole scheme these were all skilfully fitted.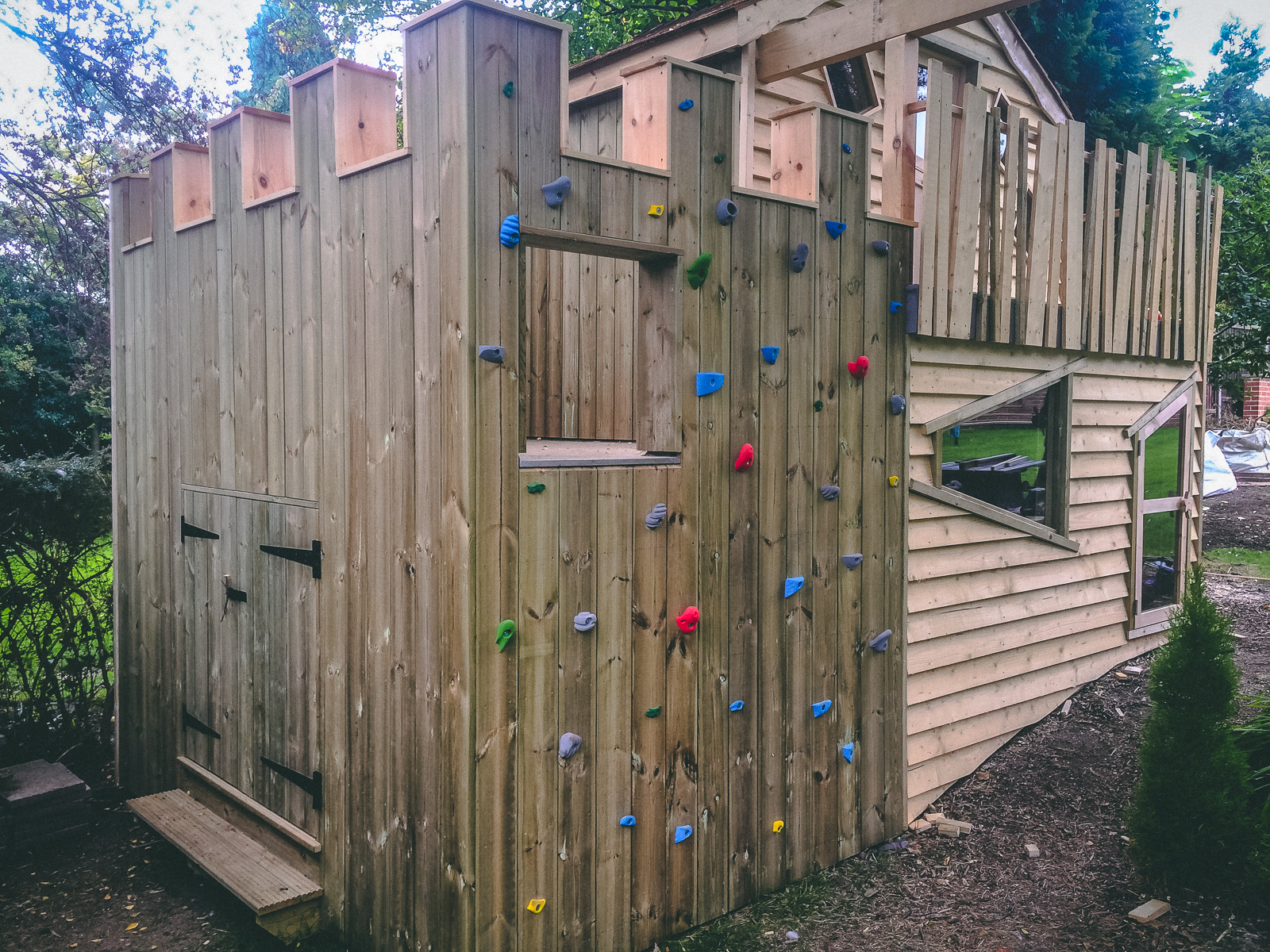 Did the finished structure meet the brief? Yes we have a very bespoke garden den / treeless tree house that our children have been enjoying for the last 5 years and will continue to do so. It looks extremely unique and definitely built from scratch on site. We would not hesitate to recommend a local carpentry business that do not sell what they have but listen and create what you want.