Solid timber framing to provide valuable space for Keythorpe Manor
We created a multi-use space that tied in with the history of existing barns.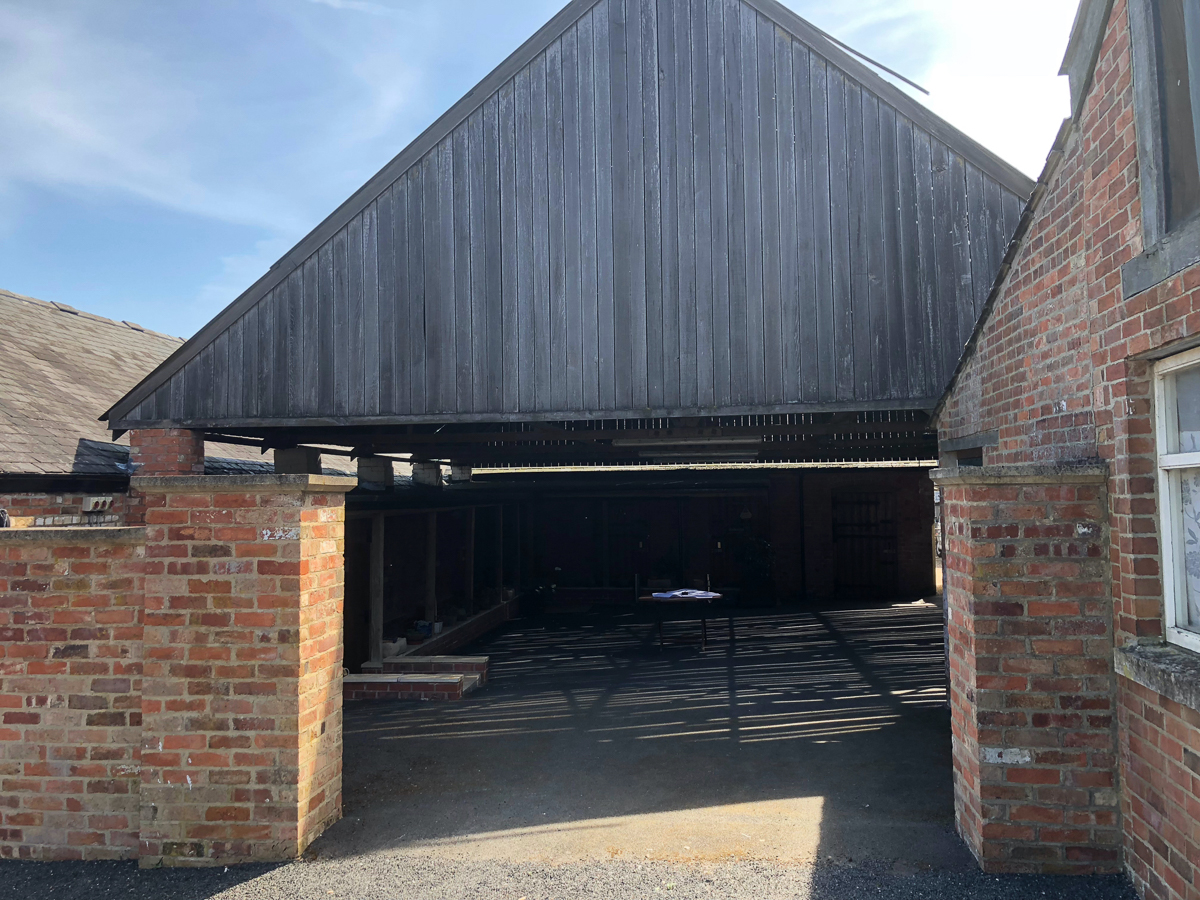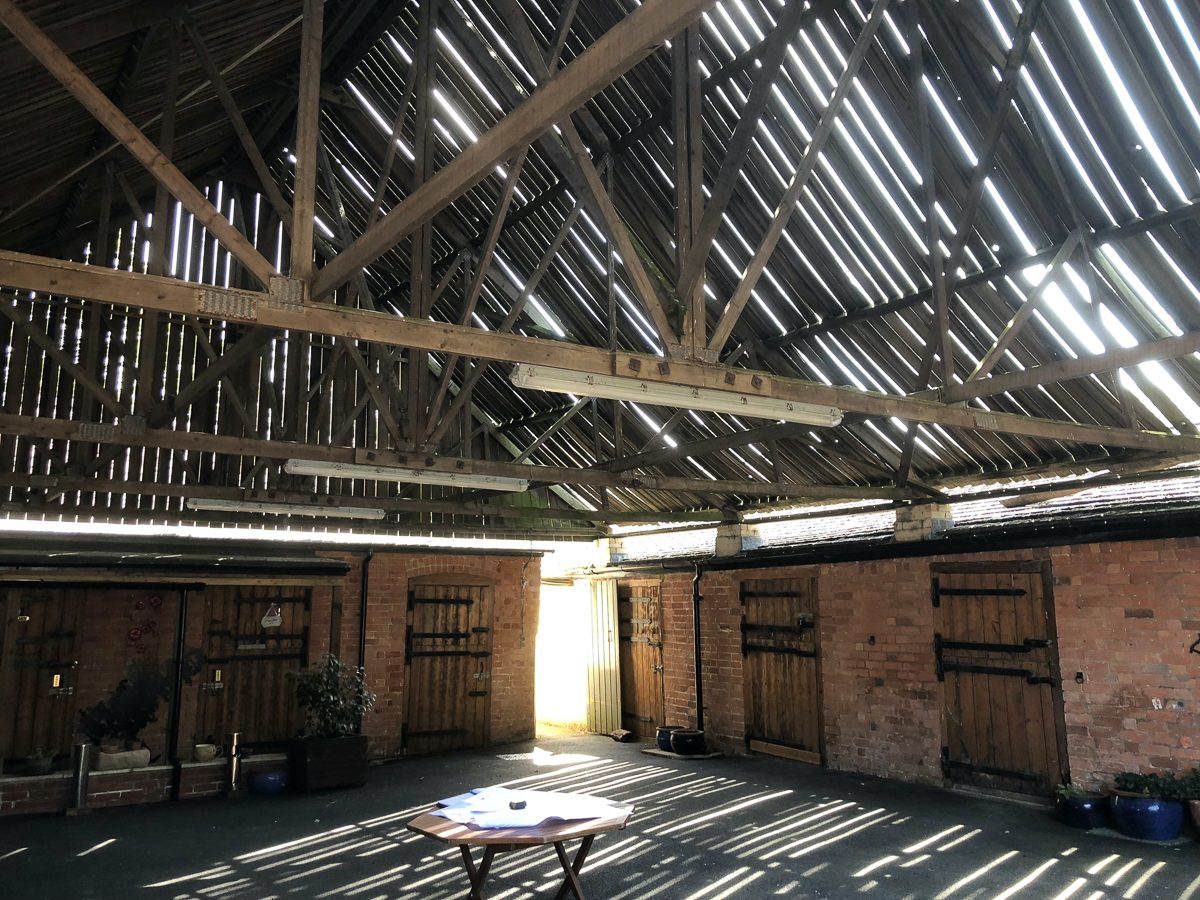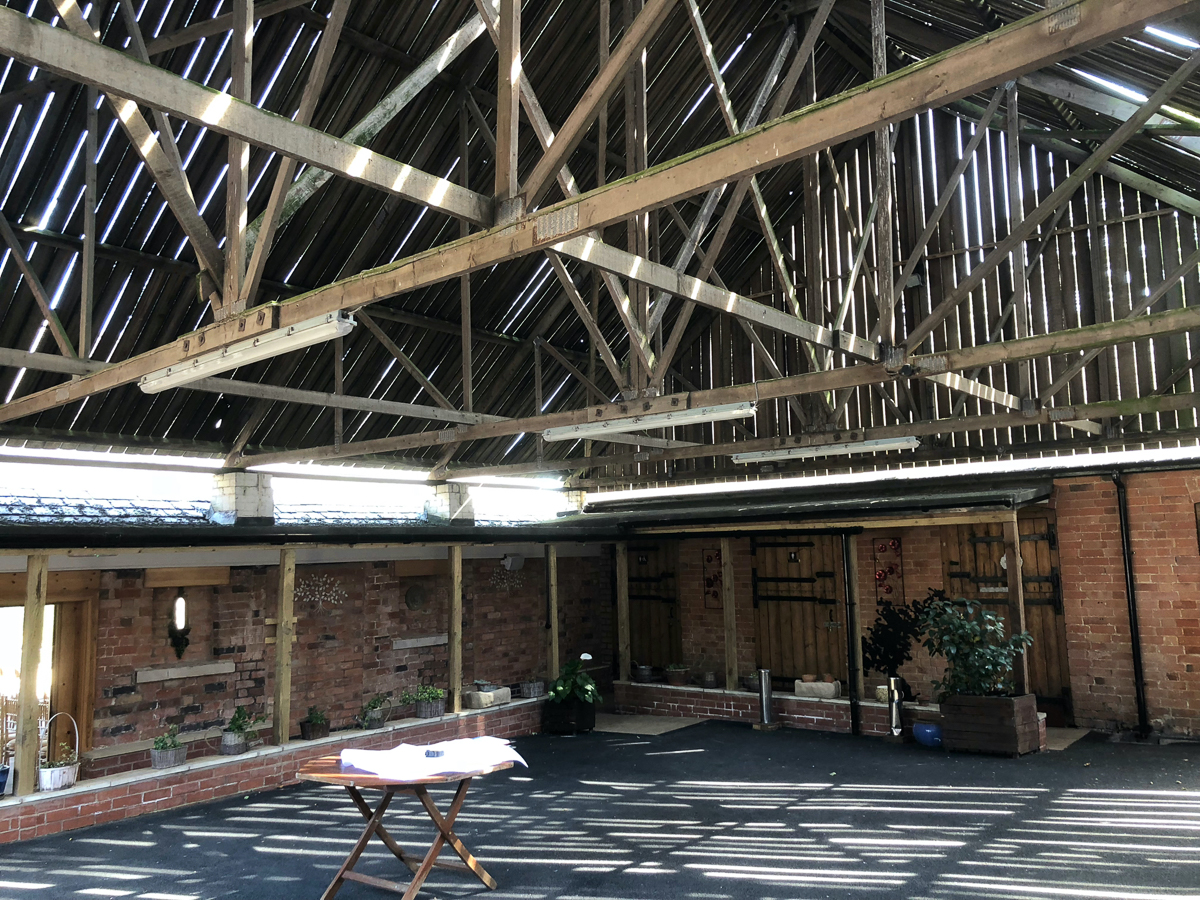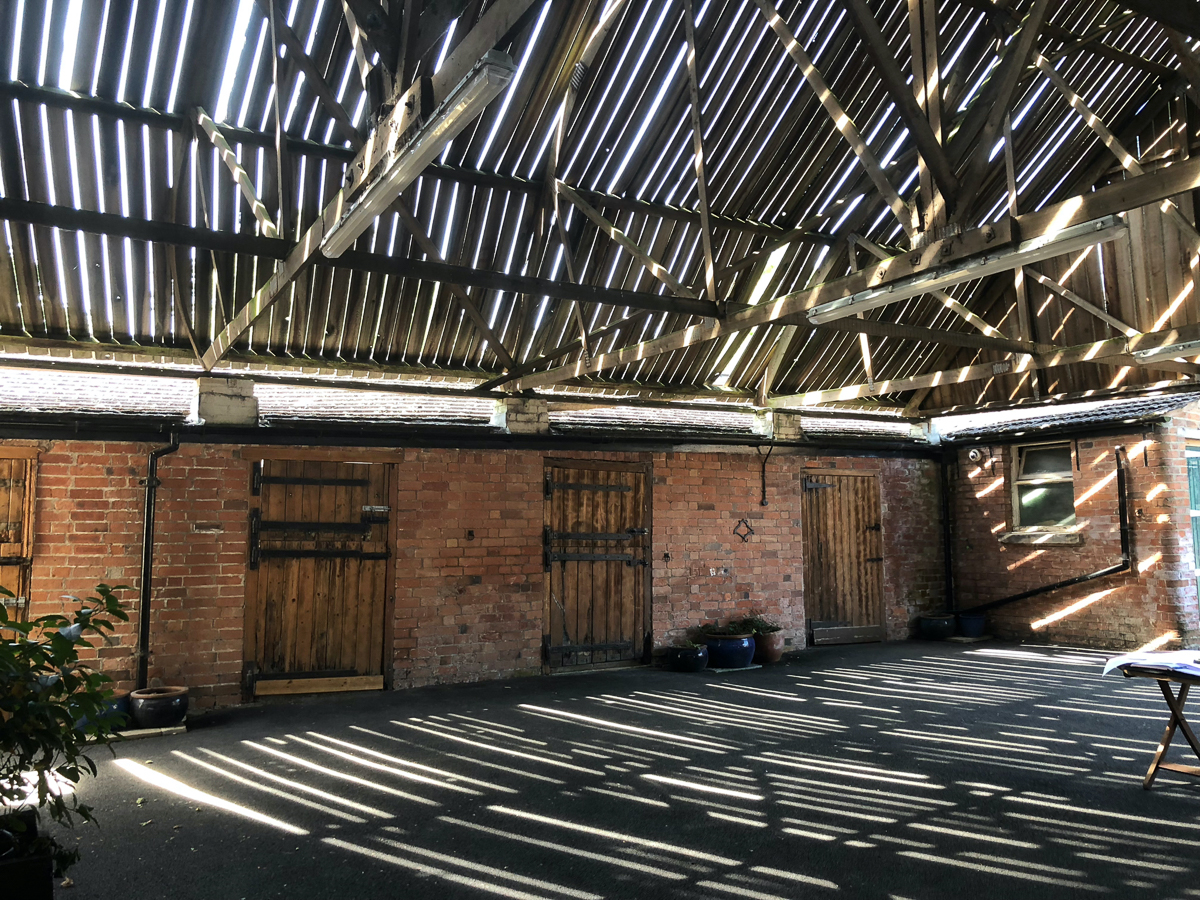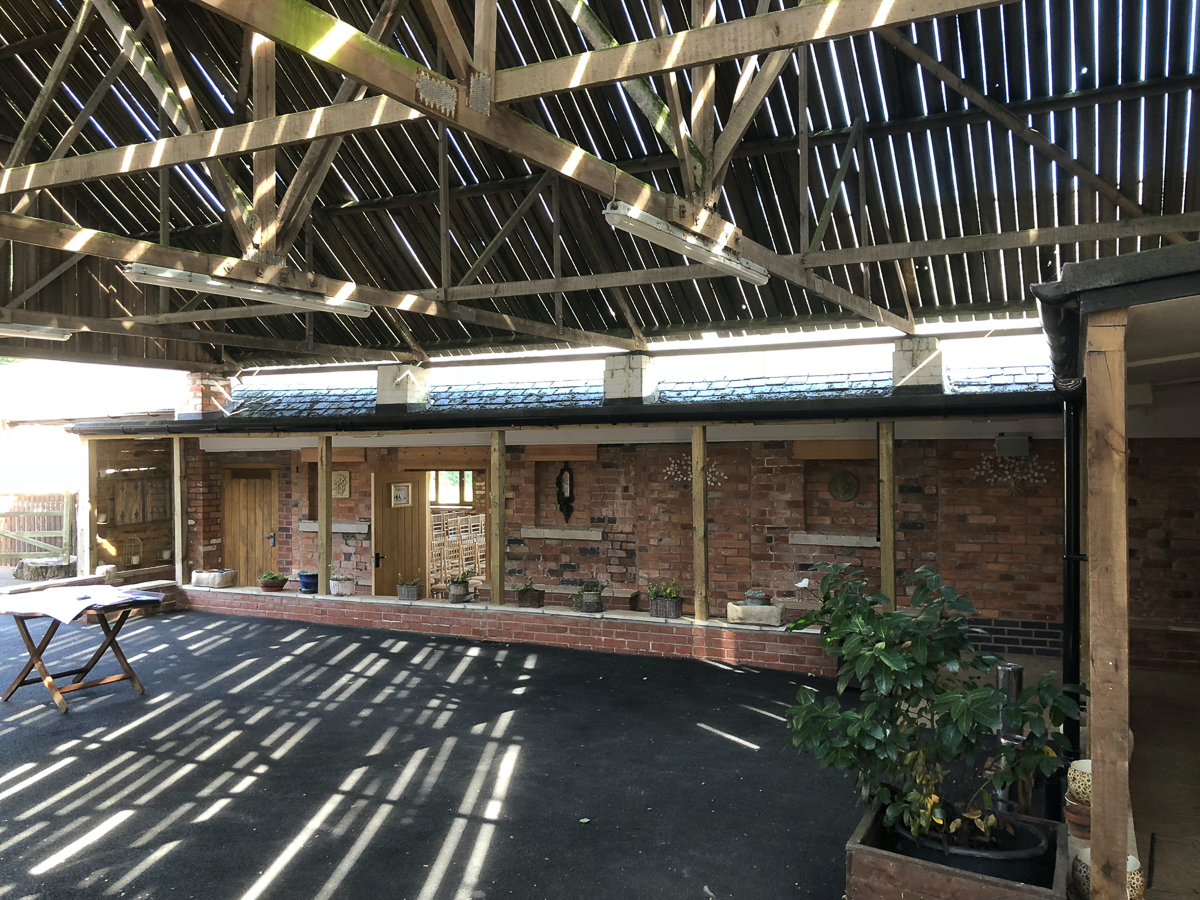 We were approached by Keythorpe Manor to link together three barns that are situated in a horse shoe shape. We wanted to create a structure that would bring the three barns together and provide an indoor/outdoor space between the buildings, and to give the function centre another unique space to use for any occasion.
First of all we removed the old rotten roof structure that had been there for a long time. We raised the brickworks walls to create more height within the structure using reclaimed bricks to match the barn bricks as well as possible. We built pillars all around the perimeter so more light could be let in with new side windows. Once the pillars were built we installed the 5 large bespoke oak A frames into position.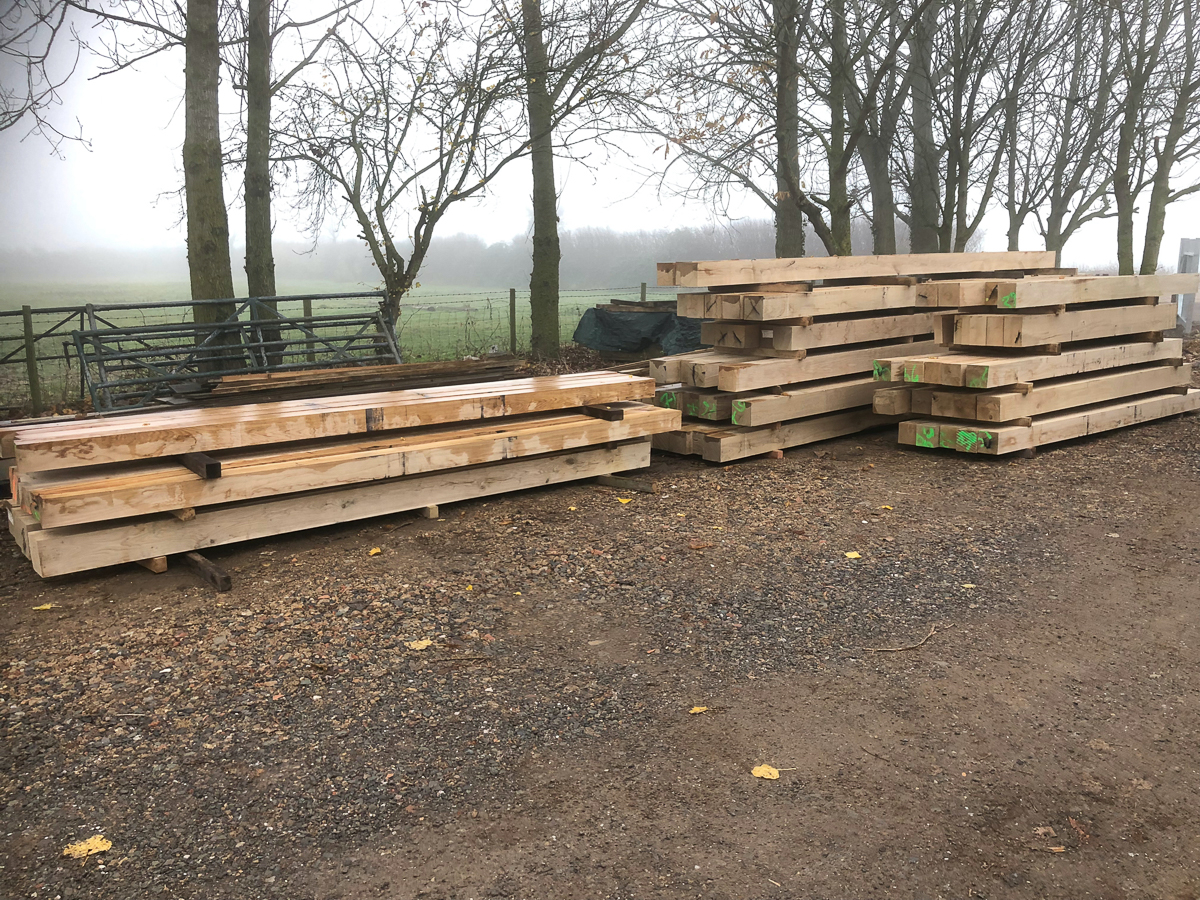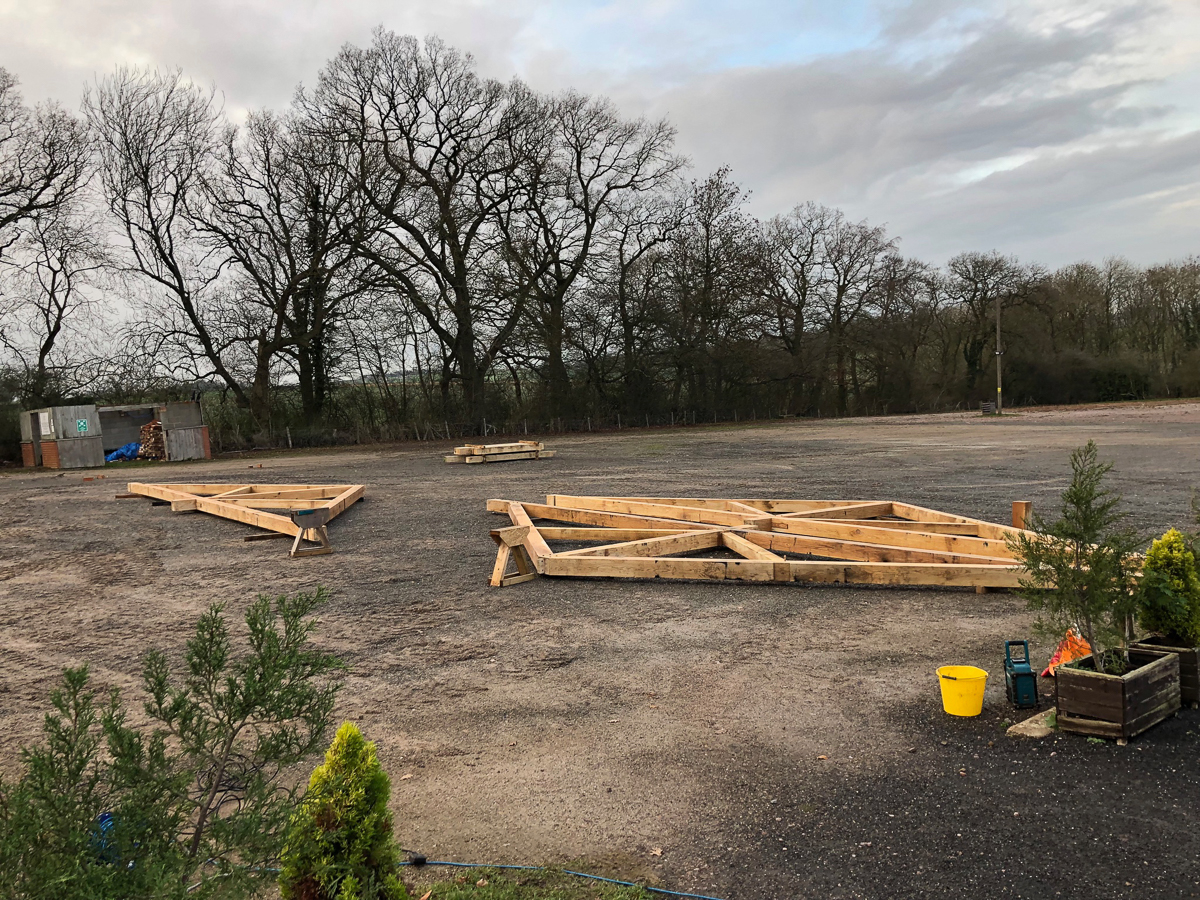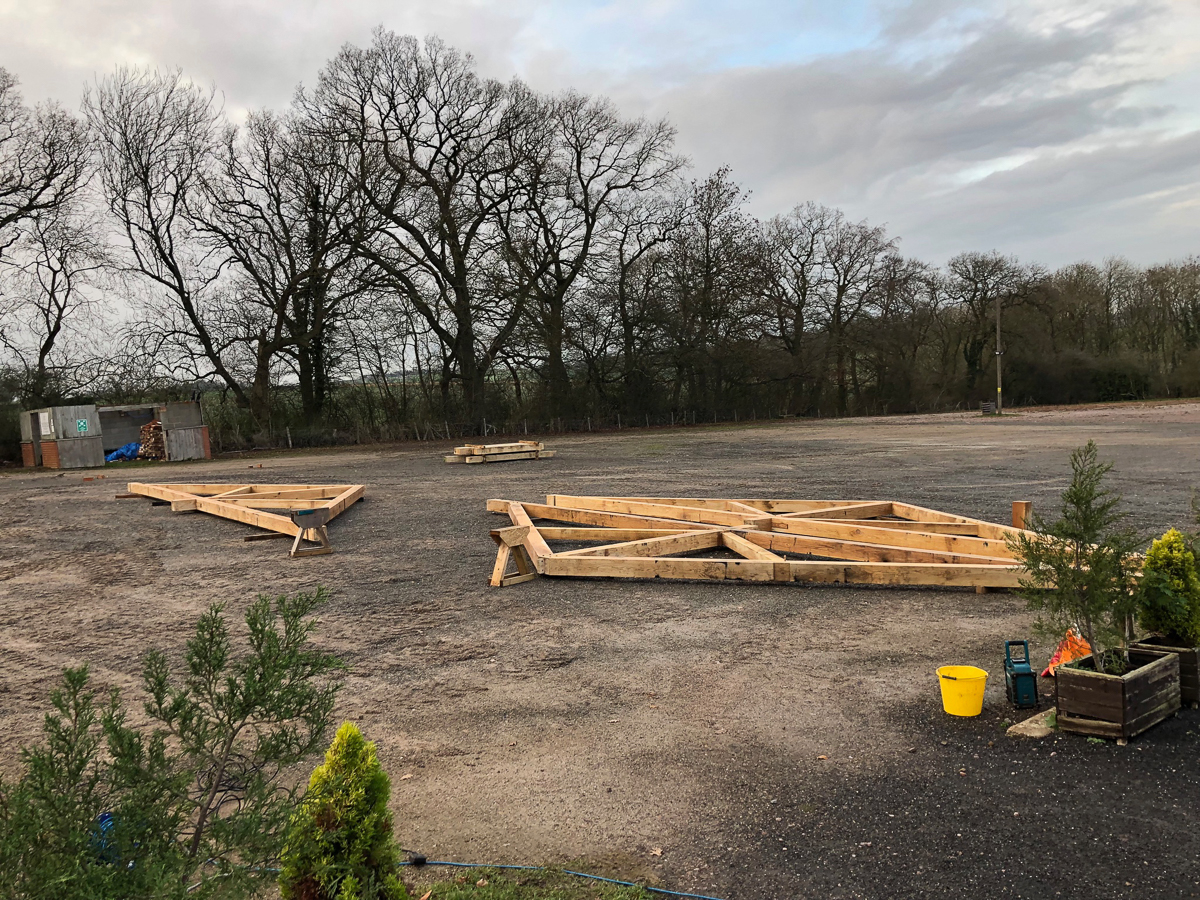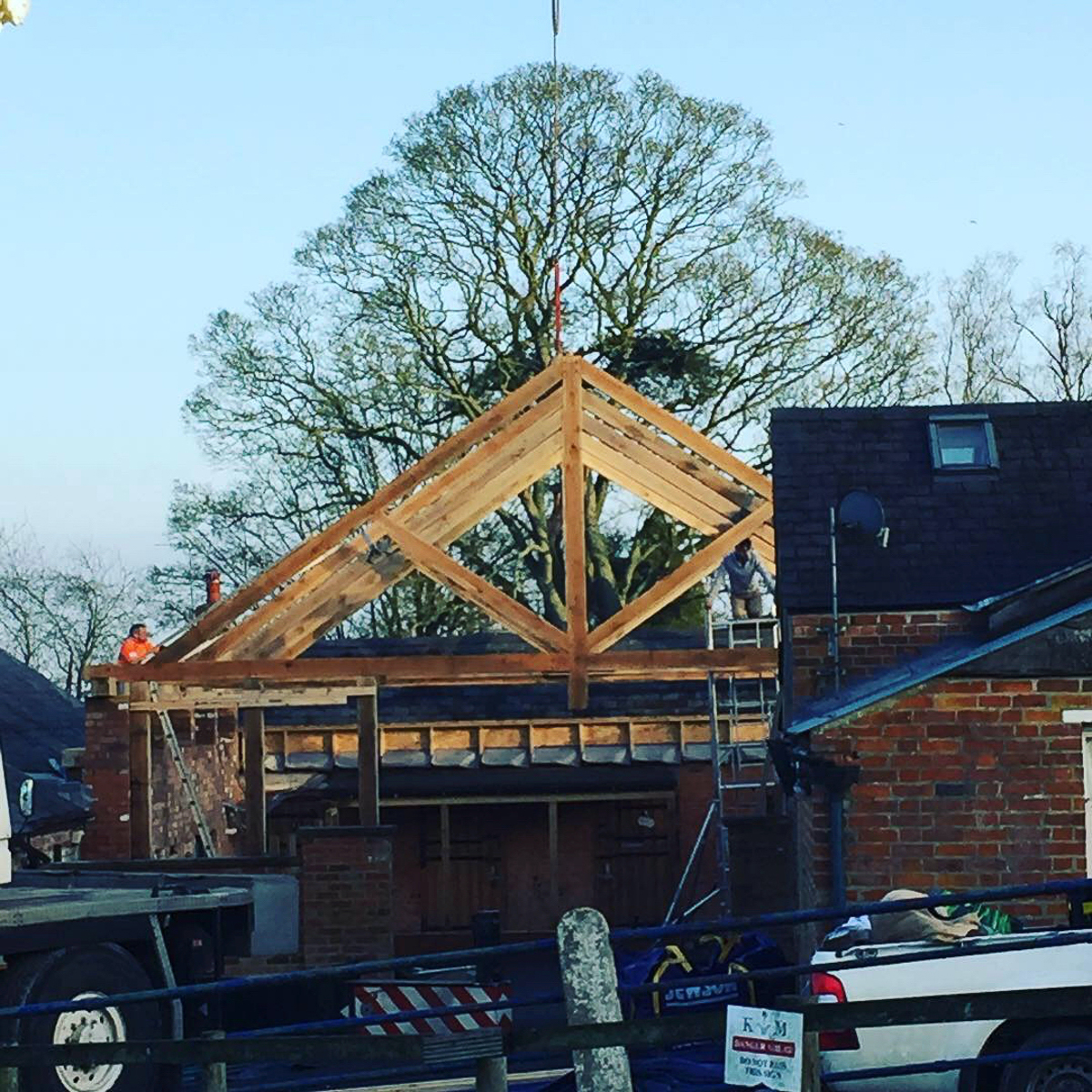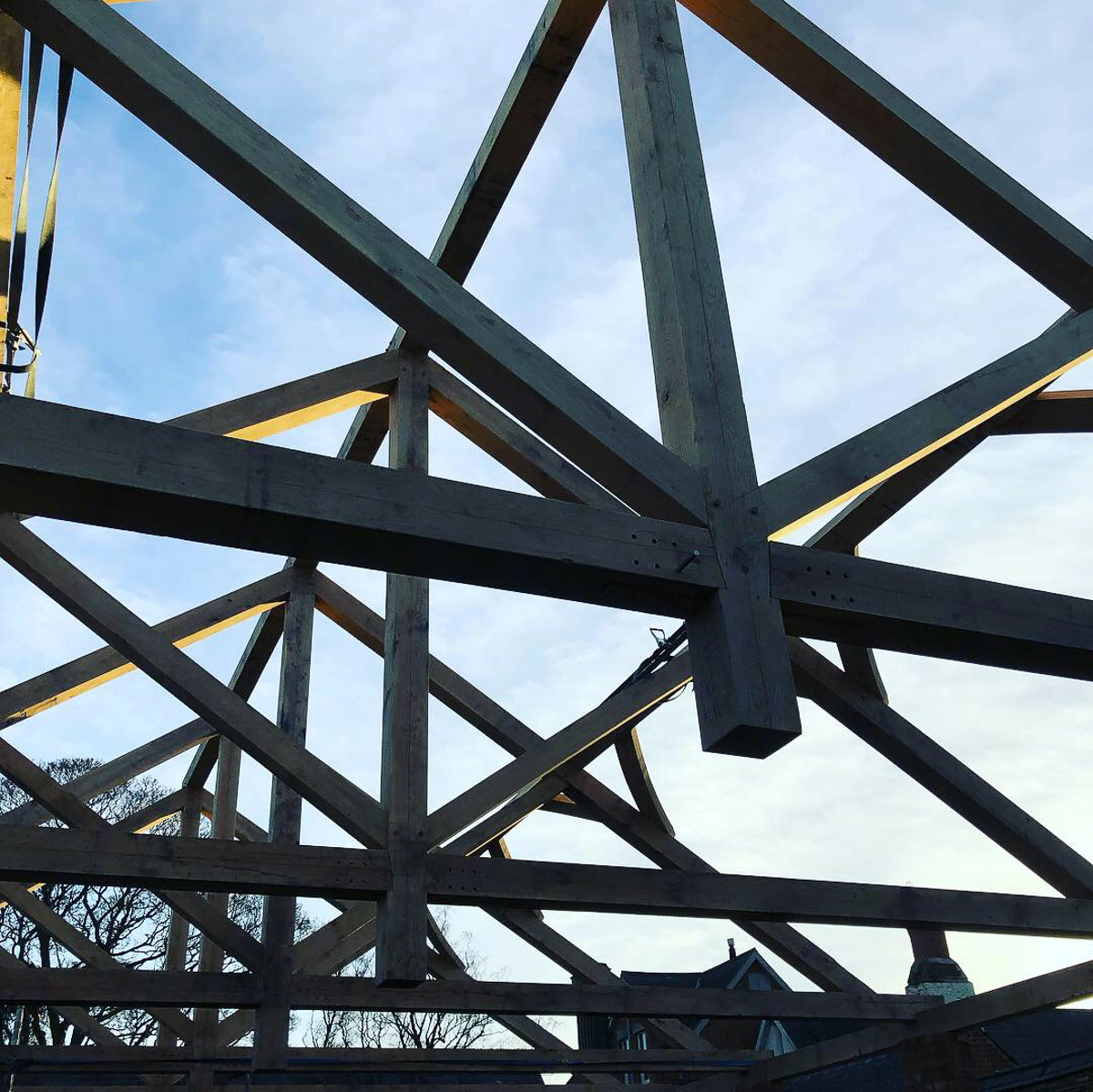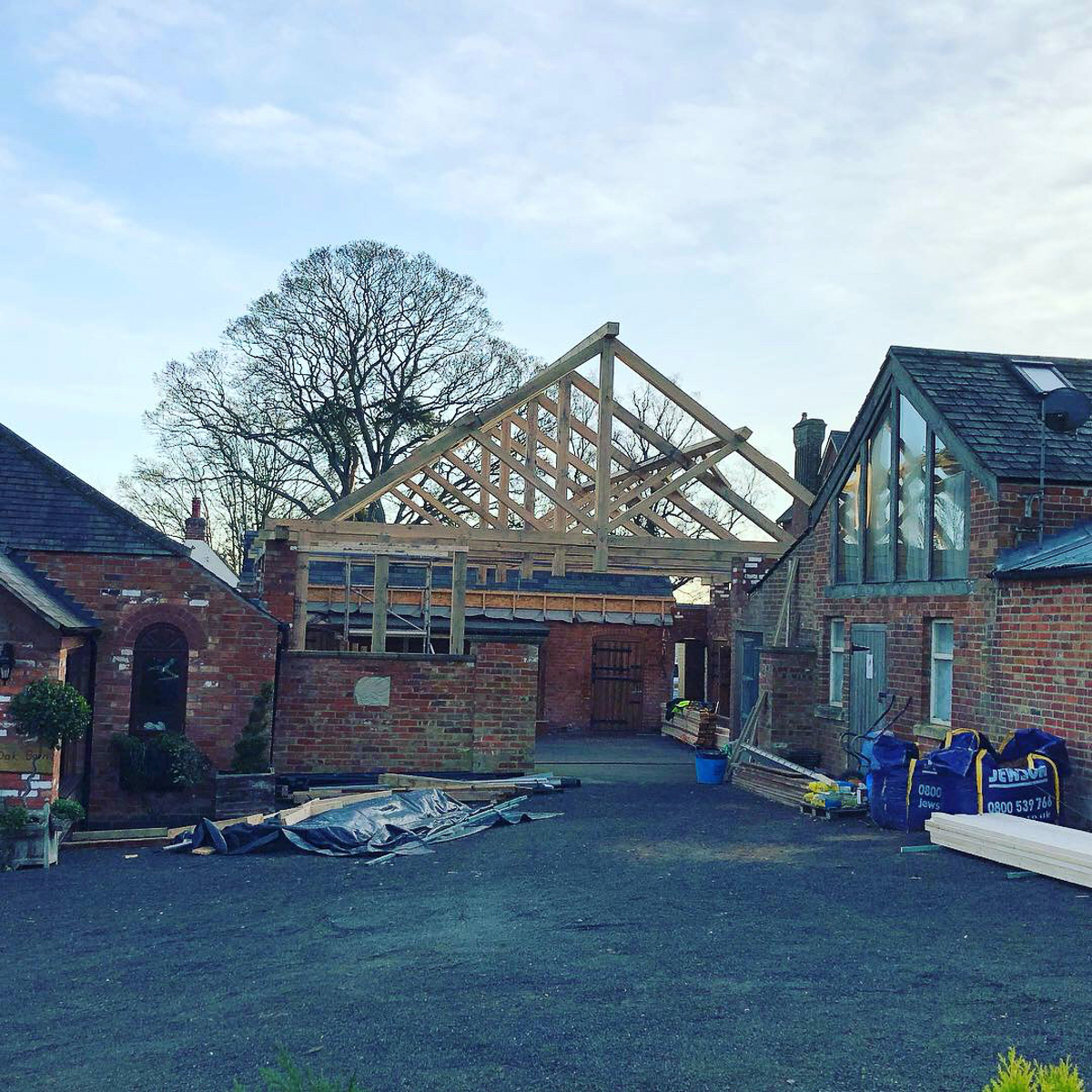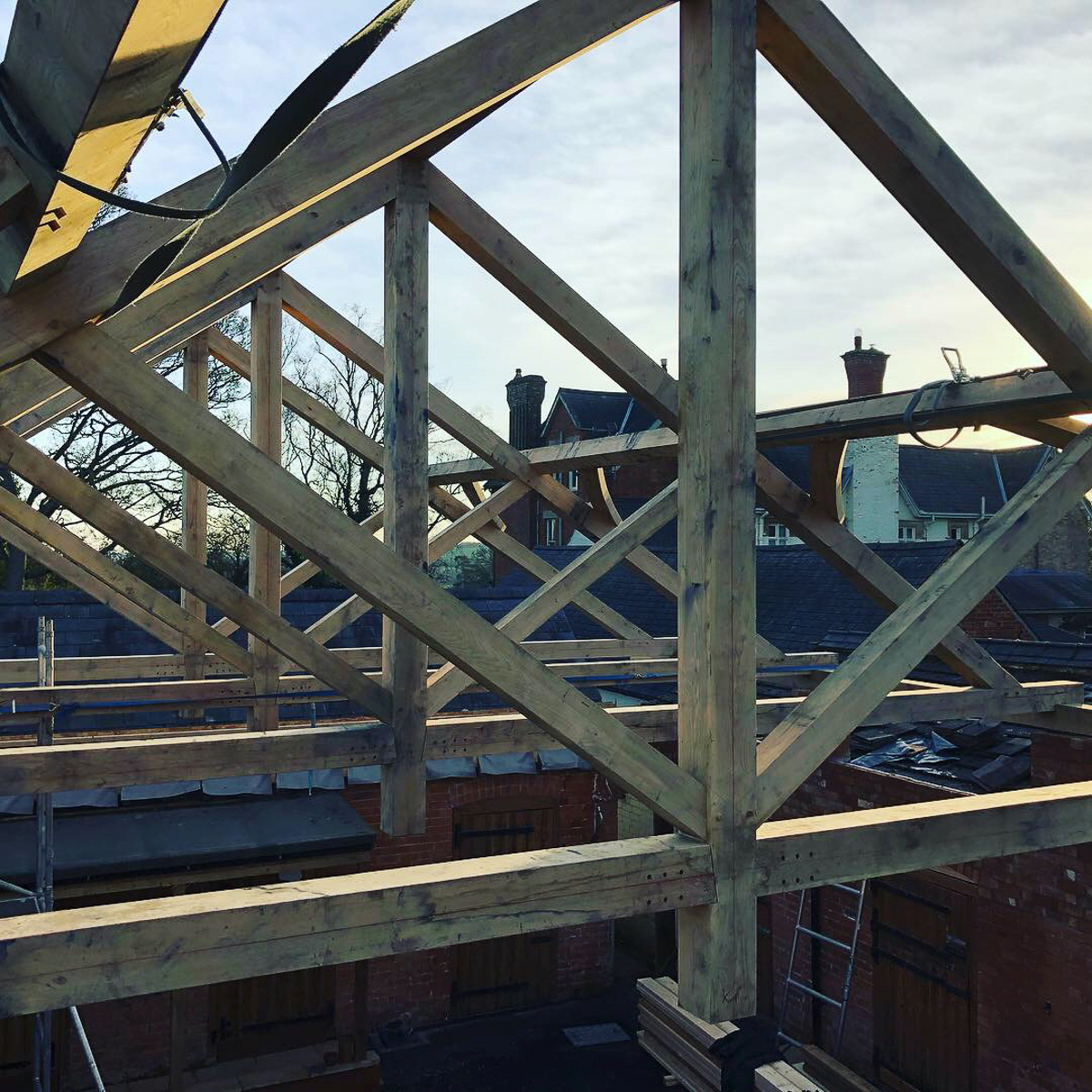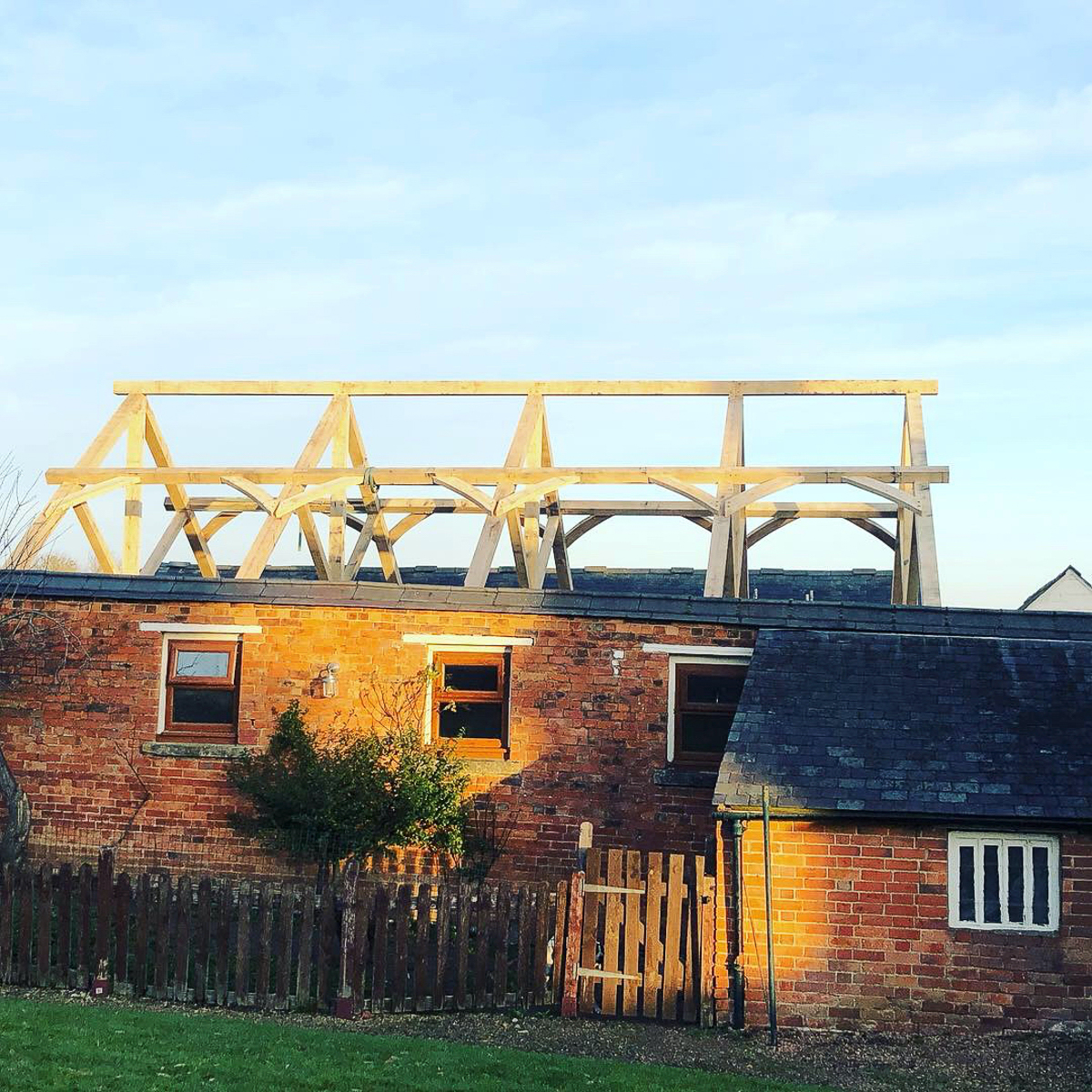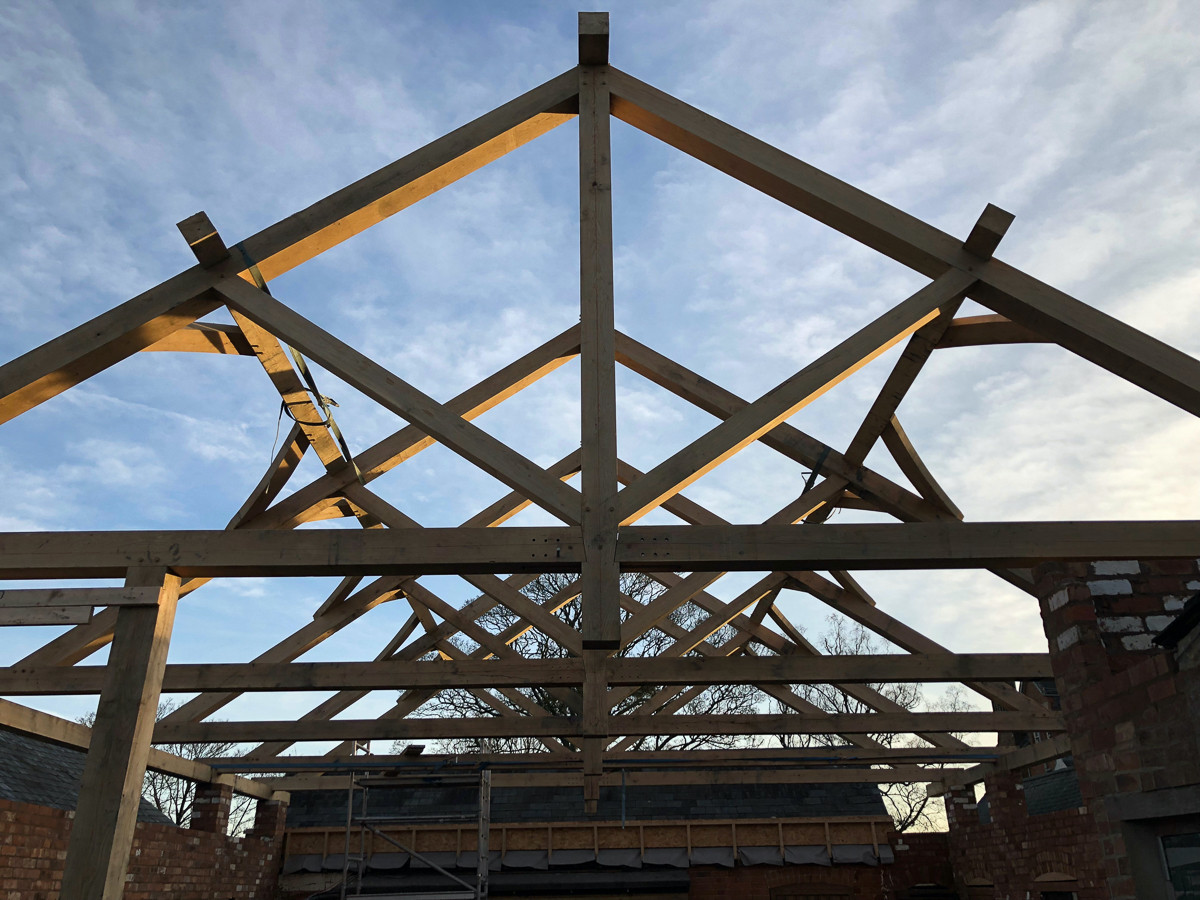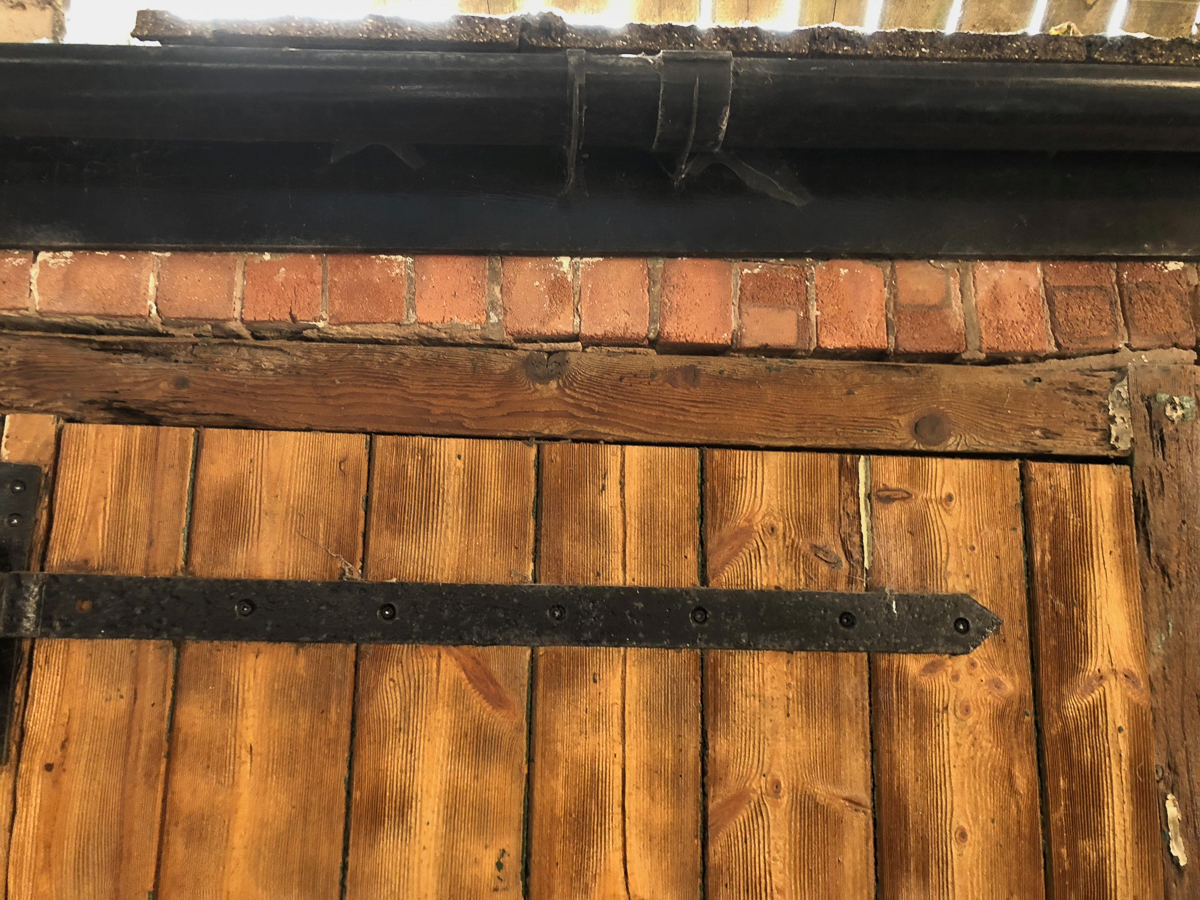 Once it was all tied together using traditional methods to be in keeping with the barns' history, we started to install the new roof timbers ready for the new slates to go on. When it was all water tight the internal works started, which included boarding the ceiling areas and decorating.
It was a project that was really enjoyable to do, and we're sure many people will enjoy the created space for years to come!