"The team were meticulous about the finished article."
We had been considering a re-build of a large raised decking on the 1 st floor of our home for some time and felt we had mixed messages from other builders and the cost of building what we wanted seemed prohibitive. The timber decking boards had become rotten, the balustrading was unsafe and as a result, we had ceased to use the outdoor space for a few years.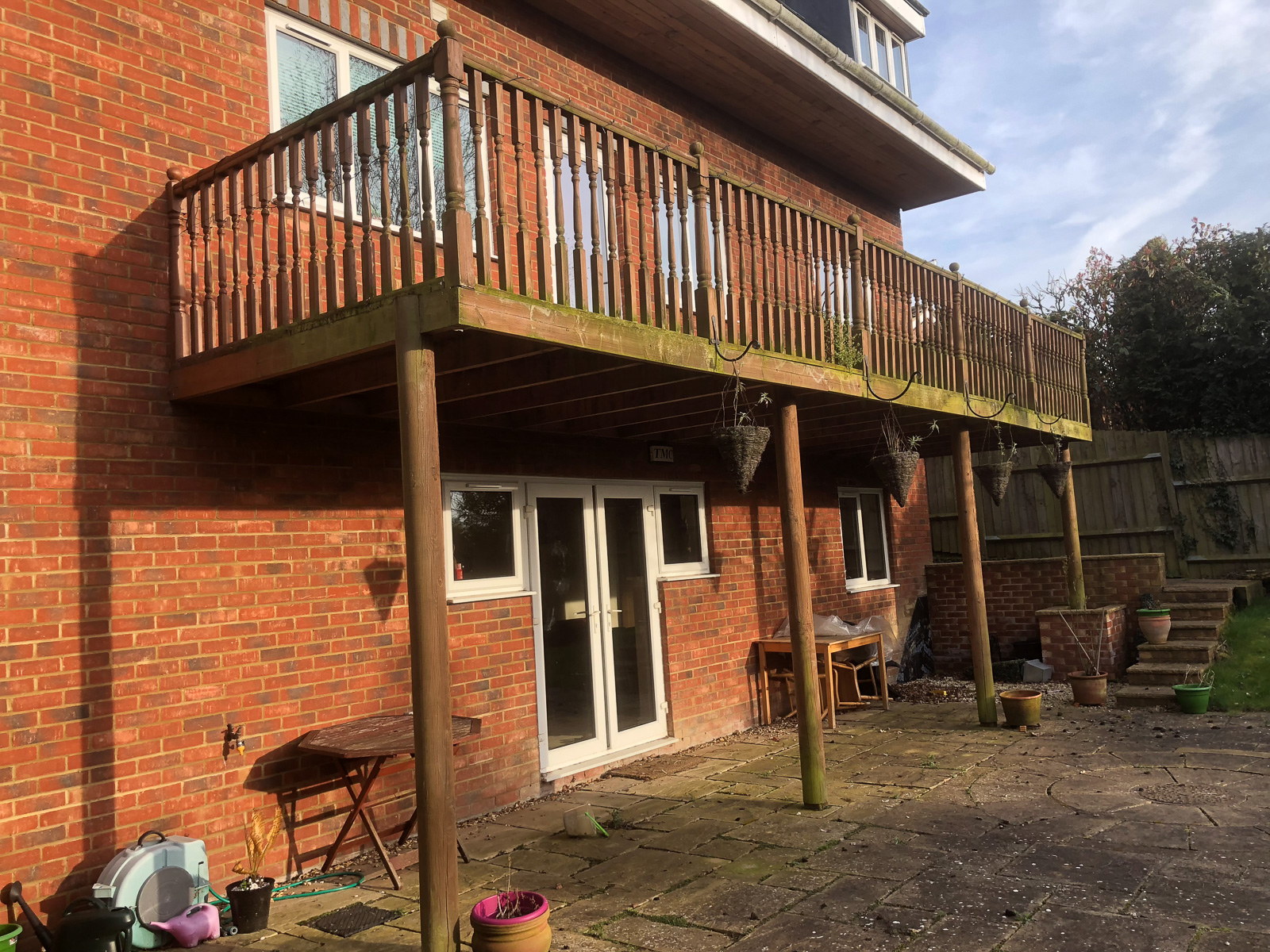 When we approached Dan, we were pleasantly surprised by the quality of building materials being proposed. We opted for a recycled material composite board in a contemporary colour. It would be supported by four large oak vertical columns that would also support a swing bed in the garden. The chrome rail is supported by chrome posts and horizontal stainless steel wire, which provide an uninterrupted view into the garden. Dan created the decking at the right height to allow us to step out from the living room and kitchen, making it feel like a seamless extension to our indoor space.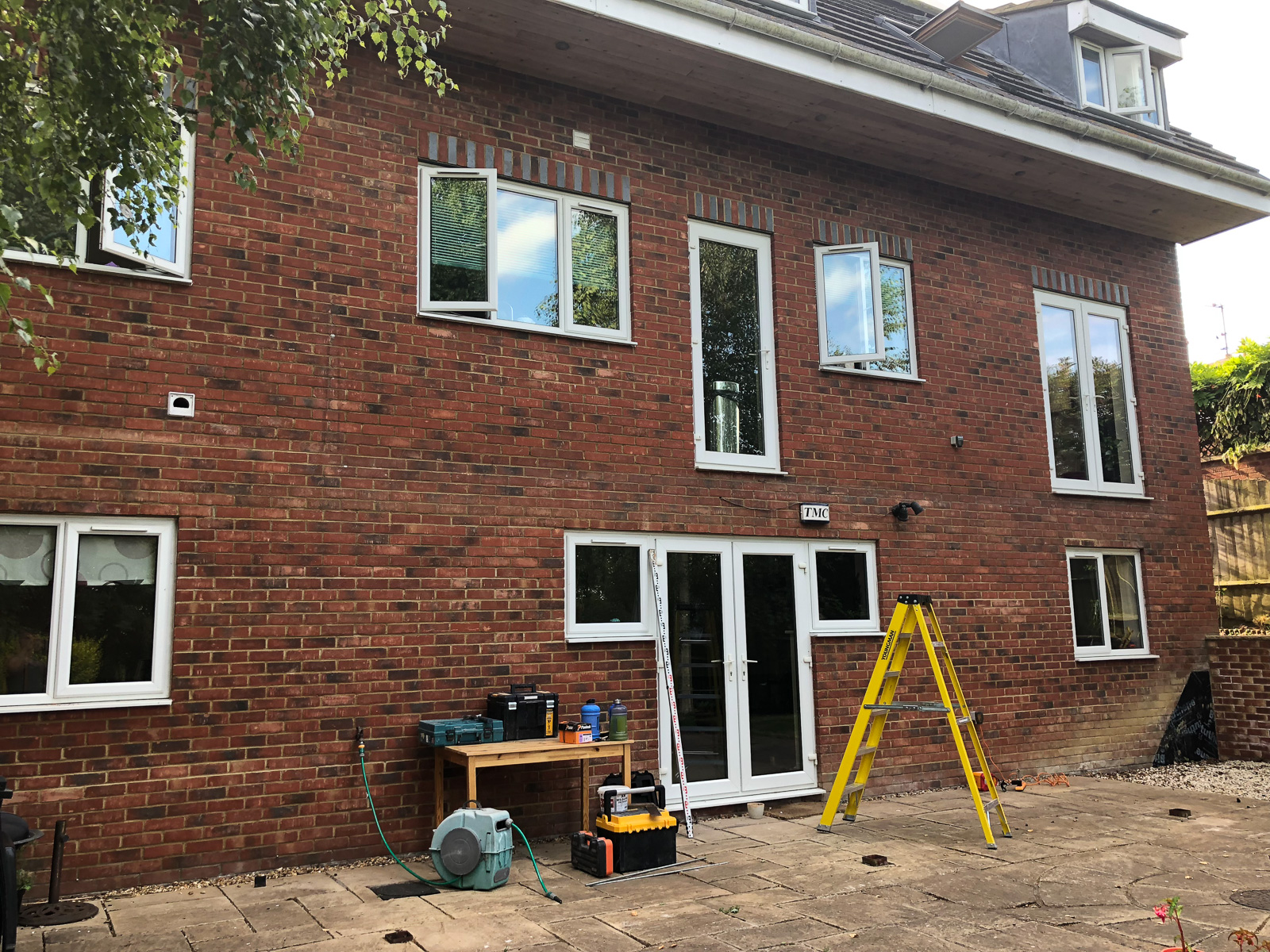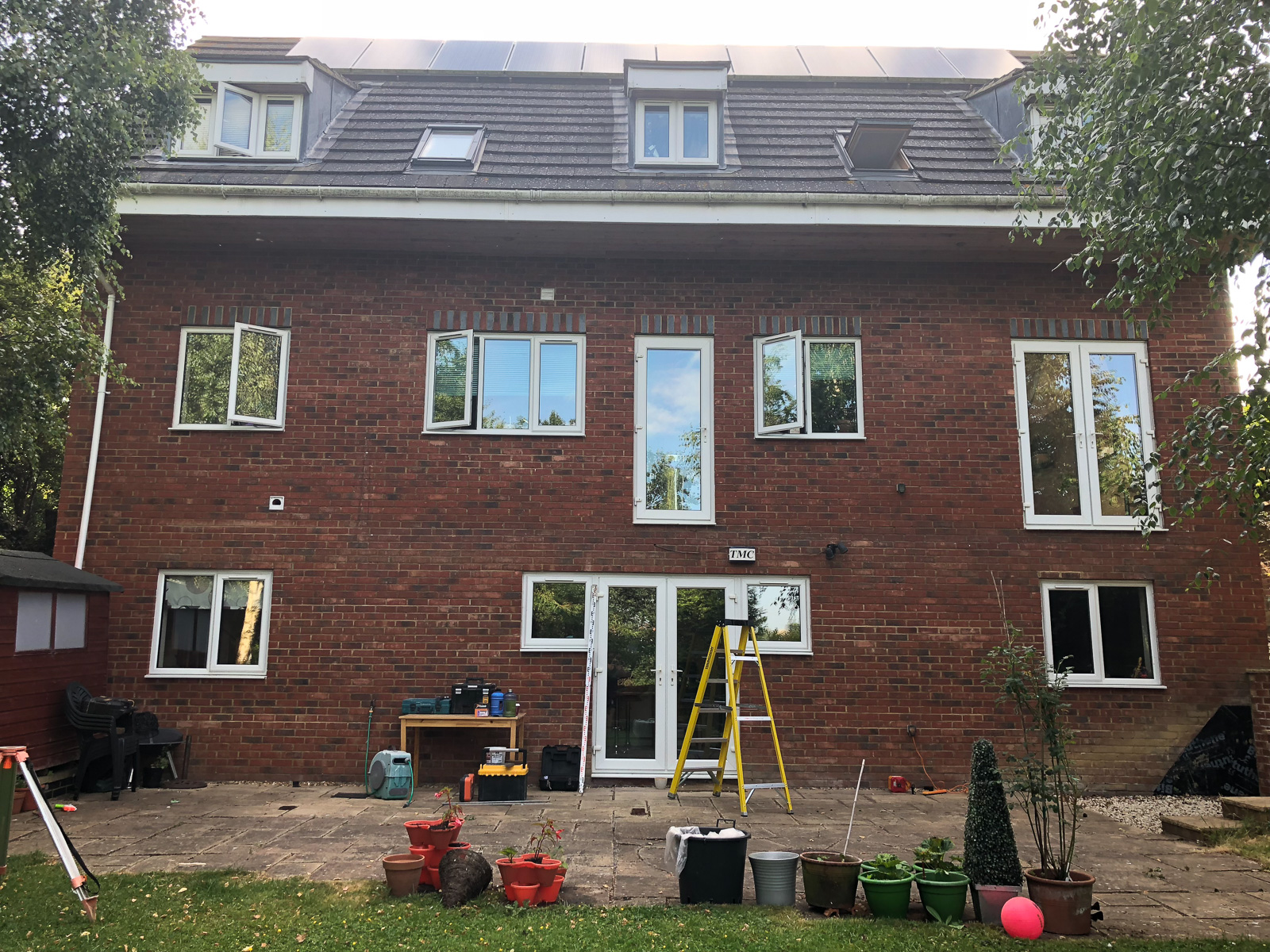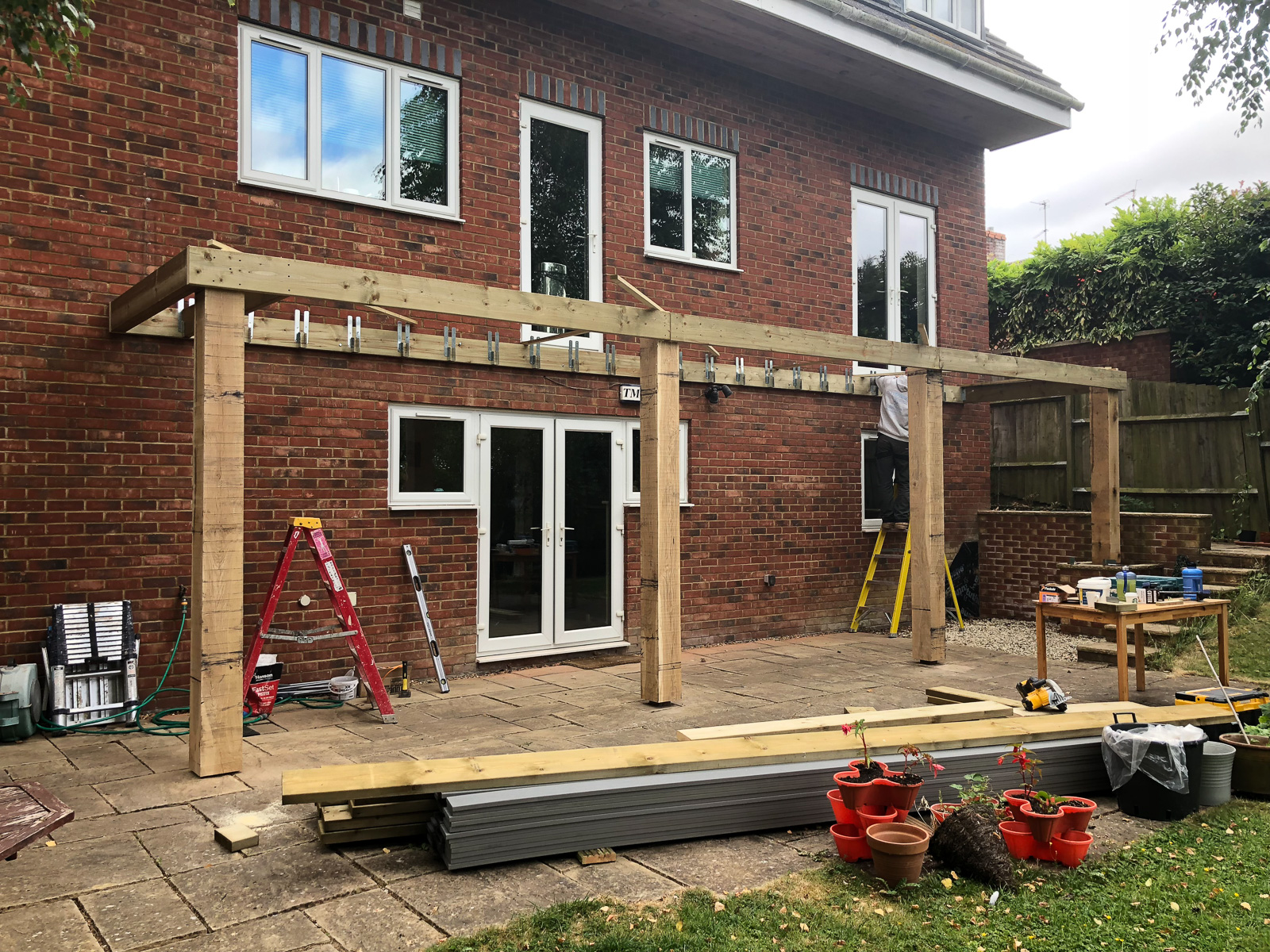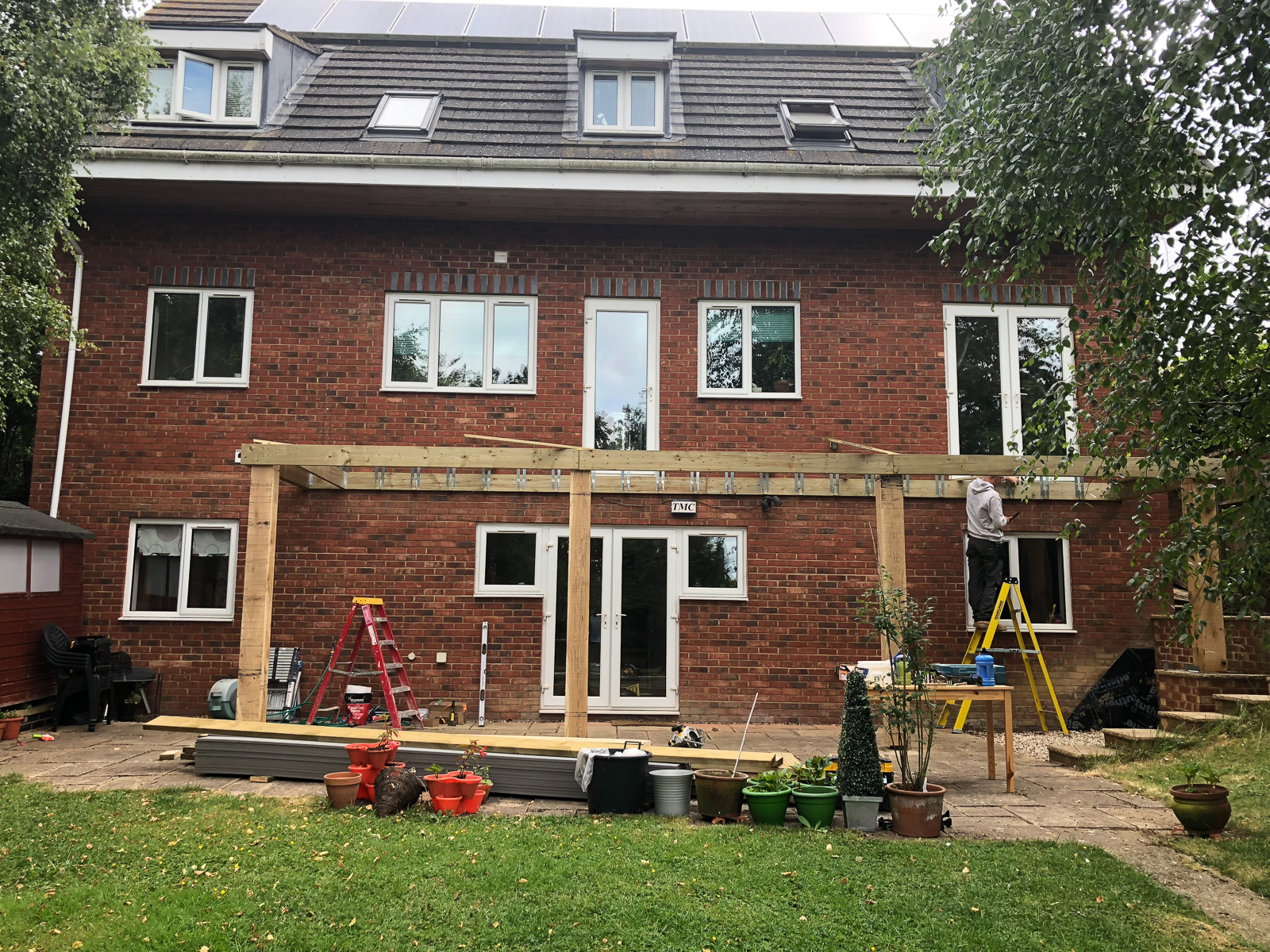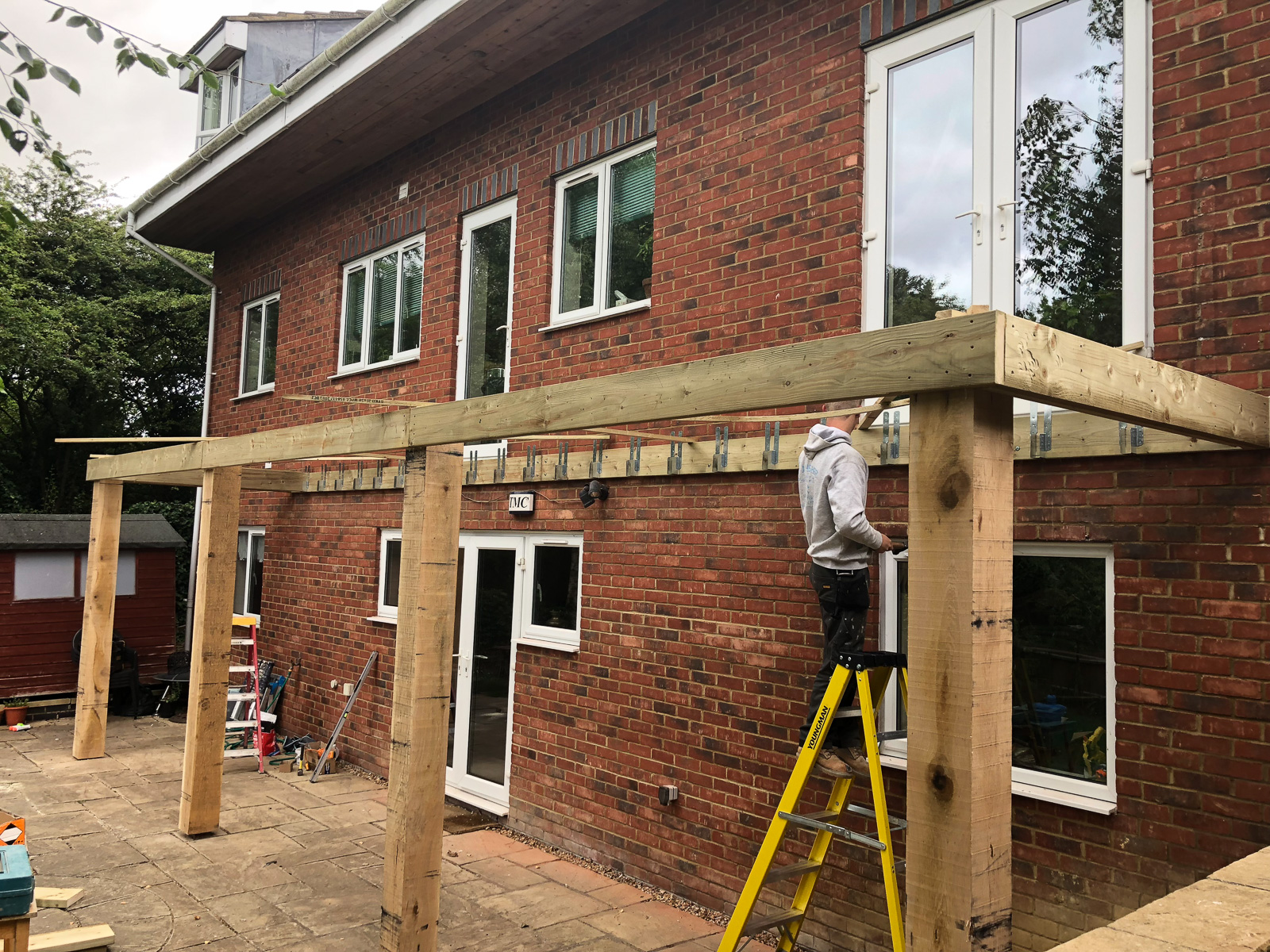 The whole effect is like something you would find on Pinterest and we could not be more pleased. Dan's team were organised, professional and considerate of neighbours. They cleared up at the end of each day and took away all the rubble at the end of the work. More importantly, the team were meticulous about the finished article. We got the sense it was important to them that the finished article met their own exacting standards.
A year on, we can say we have never used the outdoor space of our garden as much as we have recently. The decking allows us to sit outdoors with our family for mealtimes and the swing makes for excellent afternoon naps!
We would have no hesitation in recommending the team to anyone considering a build or renovation project!